CATG presents the Sips & Scripts New Works Festival
Celebrating the development of original plays by NC playwrights
CATG is proud to present the Sips & Scripts New Works Festival, celebrating the development of original plays by NC playwrights.
Conducted over a weekend annually in September, the Sips & Scripts Festival will consist of 5 full-length original plays by 5 North Carolina-based playwrights in staged, book-in-hand readings in a local venue. Sips & Scripts is a service platform that supports, promotes, and produces work written by NC playwrights through public and private readings and through additional nurturing opportunities. Focused on the brave development of these selected works, playwrights will have the opportunity to present to panelists for feedback a week before the festival to incorporate development. The CATG Sips & Scripts Festival intends to celebrate the efforts of our robust scene of North Carolina playwrights, and help expose these new works to our local theater companies and beyond to be produced!
This year's festival will be held at the new Theatre Raleigh Arts Center!
6638 Old Wake Forest Rd, Raleigh, NC, 27608
Friday, September 10 at 7:30 PM
Saturday, September 11 at 1:00 PM and 4:00 PM
Sunday, September 12 at 1:00PM and 4:00PM
SELECTED PIECES
HAIKU
by Judy Dove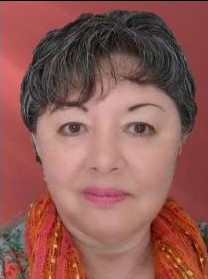 Judy M. Dove is a playwright, director, and teaching artist. She has directed for the Raleigh Little Theatre, Forest Moon Theater, NRACT, WCPSS, Special Theatre Arts Raleigh, and has been an adjunct professor in the Meredith College Department of Dance and Theatre where she worked as a theatre teaching artist for the FuHsing Program from Taipei. She has written several plays for youth, based on NC history, which have been toured by the RLT Storytellers to Go! and two of her short plays were selected to be a part of the Goodly Frame Theatre's ZoomFest 2020. Most recently, she received an Artist's Support Grant from the United Arts Council of Raleigh and Wake County for which she has written a new full-length play. She is the recipient of the NCTC K-12 Theatre Educator Award, the Capital University Alumni Achievement Award, the United Arts Council of Raleigh/Wake County Business Support of the Arts Award in Arts Education, an Artsplosure Artists' Residency at the Oyster House in Beaufort, and numerous awards for Excellence in Directing from the North Carolina Theatre Conference. Memberships include Dramatists Guild of America (Associate), and the North Carolina Theatre Conference, for which she served on the Board of Directors for 13 years.
SYNOPSIS
In 1945, Tokyo was subjected to a catastrophic firebombing. This is the fictional story of Mizuki, a survivor who became a War Bride and came to America in the early 1950s, and her grown children who uncover their mother's life in a series of haiku that she wrote post WWII.
NICE WHITE PARENTS
by Tamara Kissane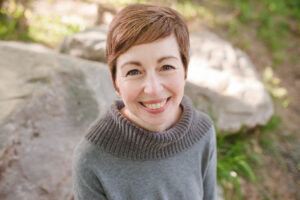 Tamara Kissane is a Durham-based playwright, theatre-maker, parent, and podcaster for Artist Soapbox(www.artistsoapbox.org). In 2020, Tamara was the Piedmont Laureate and received Outstanding Contribution to the Arts from Chatham Life & Style. She is currently working on a musical commissioned by Honest Pint Theatre. Tamara is a co-founder and playwright for Curious Theatre Collective and leads  Soapbox Audio Collective Writers' rooms, Public Works events, and Creative Accountability Groups. Her stage-plays, The New Colossus and Master Builder were commissioned and performed by Little Green Pig Theatrical Concern in 2016 & 2018. She has produced, written, and directed audio dramas including the Declaration of Love Anthology (2020), The New Colossus (2020), Master Builder (2019), Creekside with Winona (2021), and several in development.
SYNOPSIS
Second graders initiate a Black Lives Matter march around the elementary school. How will their parents react? Inspired by real events, NICE WHITE PARENTS 2016 is a time capsule-dreammare-cautionary tale that pokes at impact vs. intention, and considers what we lose and who we hurt when White parents hide behind the easy identity of 'nice'.
MITIGATING DAMAGES
by Marilynn Barner Anselmi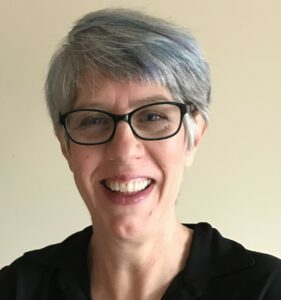 Marilynn Barner Anselmi and her partner have lived in North Carolina for 30 years.  In her pre-writing life, Marilynn taught in many settings including middle school, community college, university and the state prison system.    In 2007, Marilynn's son was killed in an accident while attending DePaul University in Chicago.  She turned to writing plays in an attempt to deal with this devastation.  Since then, she's written thirteen full length scripts, several short scripts and a couple of short screen plays.  Her work has been produced in 17 states (and counting) including Pride Films and Plays (Chicago); The Studio Theatre (Washington, DC); National Black Theatre Festival (Winston-Salem, NC); The Detroit Repertory Theatre; August Wilson Center (Pittsburgh, PA); Tennessee Stage Company (Knoxville, TN);  The Blank Theatre (Hollywood, CA); SNAP Productions (Omaha, NEB); Open Fist Theatre (Los Angeles, CA); and American Bard Theatre (NYC). Marilynn won the 2019 Mario-Fratti Political Playwriting Award (Castillo Theatre) and the 2015 Mark Gilbert Award, NC Playwrights Project.  Her work has been named a semi-finalist for the Eugene O'Neill Conference, a finalist for Playwrights First (National Arts Club, NYC), finalist for New Work Festival (Phoenix Theatre), finalist for the Susan Nim Award (Last Frontier Theatre Conference, Alaska), semi-finalist for the Maxim Mazumdar New Play Competition (Buffalo, NY), semi-finalist PlayPenn Conference (Philadelphia, PA).  Her short movies have been included in numerous national film festivals and You Wouldn't Expect won an award at the 2016 Black International Film Festival, Berlin, Germany.
For more information on past and upcoming productions, visit www.marilynnbarneranselmi.com
SYNOPSIS
Much to her accountant husband's distress, JULIE is one of the court appointed lawyer for pregnant girls under 18 who want to obtain abortions without their parent's consent and/or knowledge.  JULIE and RHONDA (her paralegal) take on the cases of ENAYA—a Palestinian American whose strict Muslim family (particularly her conflicted brother AABIR)  would never approve; and TANEESA, a poor African American who lives with her equally strict grandmother.  While JULIE undergoes painful fertility treatments, RHONDA conceals the burden of her own sexual abuse.   Mitigating Damages follows these four women and how they support each other through some of hardest times in a woman's life.
I am ashamed to admit I did not know about this law until I was talking with a friend of mine who is a retired lawyer.  She recounted several of the cases she represented for young women in this circumstance.  I found their stories compelling—particularly as the very fabric of our reproductive freedom is now in jeopardy.  The characters ENAYA and TANEESHA stepped forward as well as Julie and Rhonda.  While still ostensibly about abortion, Mitigating Damages is also about women and how we construct meaning and a grid-work of support within our communities.
THE WANING HOURS
by Carol Torian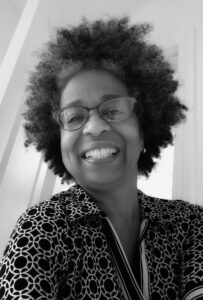 Carol Torian is a playwright, fiction writer, producer, visual artist, and gallerist from North Carolina. Productions of her work have included Cracked Grain for Cary Playwrights' Forum and Ruby Slipper Fringe Festival; The Traditionalists for Cary Playwrights' Forum and the Women's Theatre Festival; Kissing Cousins for Cary Playwrights' Forum and The Waning Hours, which was previously presented as a staged reading at Burning Coal Theatre and Ruby Slipper Fringe Festival. Carol's work crisscrosses racial, cultural, and socioeconomic boundaries to promote understanding, appreciation, and awareness. She received her bachelor's from Meredith College.
SYNOPSIS
After more than four decades of marriage, Lorna Bray Tucker's husband Bernard leaves her for a younger lover. Lorna is still reeling from the divorce when she starts down a path of irreversible memory loss. Once an aspiring singer and photographer, she now drifts between the present day and the past as her mind is ravaged by worsening Alzheimer's disease. Her long-time housekeeper Madeline Franklin bears the brunt of
Lorna's frustrations and quarrelsome ways, while the disease threatens to physically and emotionally overwhelm her son Arlo. Lorna's forgetfulness and dementia also offer a glimpse of her younger self. Through vivid hallucinations, a 22-year-old Lorna emerges. She is fresh from the South and living in 1960s civil rights era Philadelphia. Lorna's love of music leads her to join a group called The Silver Rosettes. The group longs to appear on stage at the Apollo Theater in Harlem, but only manages to book weekend gigs at weddings and seedy nightclubs. Yearning for more, a talented, idealistic and naïve Lorna pieces together a life of hopes and dreams that slowly unravel over the years, bringing her to this moment. The Waning Hours is a series of vignettes that attempt to mirror the thought process of someone who is suffering from moderate Alzheimer's disease. The entire play takes place in Lorna's kitchen–the one place in a house where time matters most. This is an emotionally charged play that is tinged with disappointment and loss, but woven with hints of humor and song, drawing us deeper and deeper into Lorna's mind.
KALEIDOSCOPE
by Adrienne Pender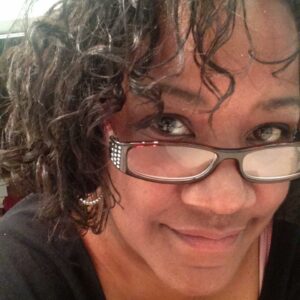 Adrienne Earle Pender is a playwright living in North Carolina, and has been writing since 2001. Her plays have been produced around the country, including: Somewhere In Between, which had a staged reading at the Drama Book Shop in New York in 2010; a staged reading at Wordsmyth Theater in Houston, TX in May, 2014; and Somewhere In Between received a full production from Theater in the Park in Raleigh in September 2014; The Strawberry Girl, which received a staged reading at the Women's Theater Festival in Raleigh, NC, in July 2019. Adrienne's play, "N," was named a finalist in the FutureFest 2015 Festival of New Works in Dayton. It received a staged reading at the Eugene O'Neill Festival in Danville, CA, and made its world premiere production in Raleigh, NC at Theatre in the Park in February 2017, with subsequent productions in Detroit and Houston in 2020, and productions planned for Washington DC in 2021, and in Cleveland in 2022. Adrienne was named a Tao House Fellow by the Eugene O'Neill Foundation, and completed her Artist-in-Residence residency in September 2015. She holds an MA and an MFA in Creative Writing from Wilkes University, and is a member of the Dramatist Guild.
SYNOPSIS
Christine, a bright young woman, is exhibiting increasingly erratic behavior. Her sister Kim, and their Mother are at odds over what is wrong, and with how best to deal with Christine. Through the prism of perspective, Kaleidoscopetells the story of one family's struggle with mental illness.
Meet this year's Guest Panelist, Jeffrey Sweet!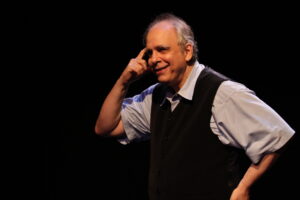 Jeffrey Sweet was part of the wave of writers, actors and directors who transformed Chicago's off-Loop theater scene beginning in the Seventies.  Chicago hosted more than 20 productions of his works, including premieres of Flyovers (Jeff Award), The Action Against Sol Schumann (ATCA Award), American Enterprise (ATCA and Kennedy Center Awards, Best Play Citation), Court-Martial at Fort Devens (Audelco Award), Bluff (Jeff nomination), With and Without, Porch and his solo show, You Only Shoot the Ones You Love.  His most-produced play, The Value of Names, was a particular favorite of Jack Klugman, who starred in it in six theaters, including the George Street Playhouse and the Falcon where it was an LA Times critic's choice.  Jeff's most recent play, Kunstler, played off-Broadway in 2017 at 59E59th Street after runs at Hudson Stage and in the NY Fringe (where it was named a Time Out critic's choice); it moved to an extended run at Barrington Stage.
He wrote the book of the musical What About Luv? (a/k/a Love) starring Nathan Lane and Judy Kaye (based on Murray Schisgal's comedy, music by Howard Ashman and lyrics by Susan Birkenhead) and the book and lyrics of I Sent a Letter to My Love (based on the novel by Bernice Rubens, music by Melissa Manchester, directed by Patricia Birch).  What About Luv? had an extended run in London and played two years in Tokyo.    
For TV, Jeff wrote for Norman Lear, was executive story editor of an ABC series starring Michael Learned called Hothouse, wrote two years of soap opera (Another World and One Life to Live) and wrote the shooting script for the Peabody Award-winning TV movie version of Hugh Whitemore's Pack of Lies starring Ellen Burstyn and Alan Bates.
He also has written two books on dramatic technique (The Dramatist's Toolkit and Solving Your Script) and books on Second City (Something Wonderful Right Away) and the O'Neill Theater Center (The O'Neill).  His newest book is What Playwrights Talk About When They Talk About Writing, featuring 18 interviews with major contemporary American and British playwrights, published by Yale.  He has taught or guest lectured at dozens of universities and professional schools including NYU, Rutgers, the New School, the University of Richmond and Wagner College.  His articles have appeared in American Theatre, Newsday, The Dramatist and Dramatics, for which he wrote a column for three decades.  
He is an alum of the Lehman Engel BMI Musical Theater Workshop, New Dramatists and the O'Neill, a member of Ensemble Studio Theatre, a Tony voter, and a lifetime member of the Council of the Dramatists Guild.  He is a graduate of NYU, where he studied film with Martin Scorcese, songwriting with Paul Simon and critical writing with Clive Barnes.
He currently teaches classes and runs seminars through his website, The Negotiating Stage (thenegotiatingstage.com).
AUDITIONS
Please submit a Headshot/Resume, info about what projects/characters you are interested in, and a link to your audition video. Audition submission deadline is Saturday AUGUST 14. Decisions will be made in the following 2 days and actors must be ready to rehearse immediately. Rehearsals will primarily be virtual and there are expected to be around 5 sessions. No cash compensation, actors will receive a free 1-yr membership to CATG if not already a member.
Your video submission can be something previously recorded that you already have published on a 3rd party video site like Youtube or Vimeo, or to create something for this audition specifically, please record a 1 minute cut of a monologue and upload it to a 3rd party site.
Please submit to: newworks@capitalartstheaterguild.com
BREAKDOWNS
HAIKU
MIZUKI: female, Japanese, ages throughout play from 15 to 22 to early 50s. Lost her parents in the Tokyo firebombing, but still has her older brother. Hard-working, traditional, demure but has a sense of humor. Dreams of a better life. It is noticeable that English is her second language.
TOSHI/DAITENGU: male, Japanese, mid-late twenties. MIZUKI's older brother. Protective, determined to respect the old Japan and keep family and tradition sacred. It is noticeable that English is his second language.
SHINJU/SHADOW ENSEMBLE: female, ages throughout play from 15 to 22 to her early 50s. MIZUKI's best friend. She lost her entire family in the Tokyo firebombing and became a Pan-Pan Girl to survive; a strong, smart woman determined to have a better life. It is noticeable that English is her second language.
RALPH IGELMANN/SHADOW ENSEMBLE: male, U.S. Army Corporal, up for a good time without thinking of consequences, a sweet talker. Shorter than MICHAEL. (Name is pronounced "eagle-man".)
MICHAEL WHITE: male, U.S. Army Sergeant, the stereotypical "tall White handsome American male". Kind and sensitive.
MIKE: MICHAEL and MIZUKI's son, early 60s; half-Japanese ancestry.
SUSIE: MICHAEL and MIZUKI's daughter, early-to-mid 60s; half-Japanese ancestry.
NICE WHITE PARENTS
CINDY BERRY: A White woman, parent of students at Main West, married to Eric Berry ERIC BERRY: A White man, parent of students at Main West, married to Cindy Berry
LAVENDER: Second grade teacher at Main West, her race is not specified, but she is not White
LORRAINE CAMPBELL: A Black woman, parent of TJ and Jerrod, students at Main West, married to Trevor Campbell
PRINCIPAL ROSEMARY JACKSON: A Black woman, principal of Main West, parent of former students at Main West
RAY SHINGLE A White man, parent of Sarah, a student at Main West*
ROBERT: A White man, second grade teacher at Main West. He is the teacher who led the unit on activism and his class initiated the Black Lives Matter march.*
TREVOR CAMPBELL: A Black man, parent of TJ and Jerrod, students at Main West, married to Lorraine Campbell
VERONICA: A White woman, parent of a student at Main West
*ROBERT/RAY SHINGLE can double
MITIGATING DAMAGES
JULIE BLECKER: Mid to late 30s, white lawyer, smart, impatient with stupidity, battling infertility
RHONDA DRAKE: Later 20's-early 30s, African American paralegal for JULIE's firm, equally smart
ENAYA RAJIHA (E.R.): 17 year old Palestinian American girl, pregnant, scared but defiant and smart
TANEESHA: 17 year old African American girl, pregnant, scared and generally hopeless
AABIR : Early 20s brother of ENAYA, thinks he knows what's best for everybody, including his sister
THE WANING HOURS
LORNA BRAY TUCKER: Woman in her early 70s. Divorcée. Amateur photographer and former member of a singing trio called The Silver Rosettes. Not college educated, but well-read. Progressing through the stages of Alzheimer's after initially exhibiting signs of the disease. Southerner.
MADELINE FRANKLIN: Woman in her late 60s. Lorna's housekeeper. Straight-forward and unpretentious. High school graduate. Sharp student but did not have the resources to attend college. Southerner.
ARLO TUCKERr: Man in his mid to late 30s.Lorna's son.Public relations executive. Holds an MBA. Amateur photographer. Well-traveled and lived abroad briefly.
CICELY TUCKER: Arlo's wife and mother of their two kids Lowry and Ellis. Mid to late 30s. Holds a master's degree. Sociologist engaged in a never-ending cycle of research.
BERNARD TUCKER: Lorna's ex-husband. Former insurance executive who also studied to be a lawyer. Does not have a speaking role but is referred to throughout the play.
LORNA B(YOUNG LORNA): Lorna Bray Tucker's younger self. In her early 20s. Member of The Silver Rosettes trio. High school graduate. Naïve and idealistic. Concerned about politics and civil rights, but afraid to engage. Southerner living in 1960s Philadelphia.
DARBY GINGHAM: Woman in her early 20s. Lorna's friend and member of The Silver Rosettes trio. High school graduate. Sincere, savvy and street smart. Civil rights advocate. Southerner living in 1960s Philadelphia.
OLIVE WOODSON: Women in her late 20s and a member of The Silver Rosettes trio. Earned a Music degree from Bennett College for Women. Wanted to become an opera singer. Strives to appear worldly. Politically aware civil rights advocate. Met Lorna B. and Darby at work. Southerner living in 1960s Philadelphia.
NIGHT CLUB ANNOUNCER/NEWSCASTER: Man in his early 20s or older. Announces The Silver Rosettes performance at a night club in 1960s Philadelphia. Also, reports on the assassination of Senator Robert F. Kennedy in June 1968.
KALEIDOSCOPE
CHRISTINE African-American female, late 20s-early 30s.  Christine has an undiagnosed mental illness that is getting progressively worse; but she is smart, sweet, and funny when she is lucid.
KIM African-American female, late 20s-early 30s; Christine's sister. Sharp, exceedingly kind, and extremely protective of her sister.
MOM African-American female, 50s; Christine and Kim's mother. She is elegant and proper, she is slightly detached from people in general, including her daughters