Capital Arts Theater Guild in partnership with
Artist Soapbox presents
ASBX LIVE
"Home Sweet Home"
February 24, 2024, at 7:00 PM
Theatre Raleigh Arts Center
CATG is thrilled to partner with Artist Soapbox to present an evening of LIVE AUDIO DRAMA!
Artist Soapbox (ASBX) is a podcast production studio based in North Carolina. Artist Soapbox produces original scripted audio fiction, cultivates aspiring audio dramatists and partners with others to create new audio content. www.artistsoapbox.org
ASBX LIVE will be an evening of theatrical fun, featuring LIVE presentations of 2 original audio dramas, written by North Carolina writers and support performances by musicians, improvisers, and an MC! This live event will be recorded and released to the public in podcast form later in 2024.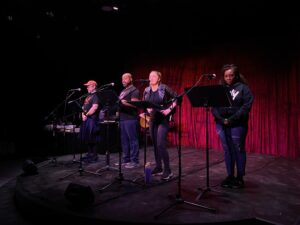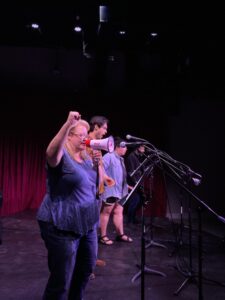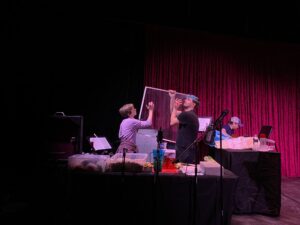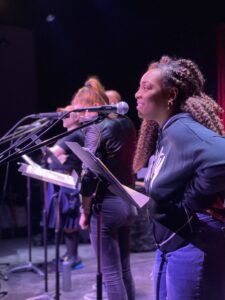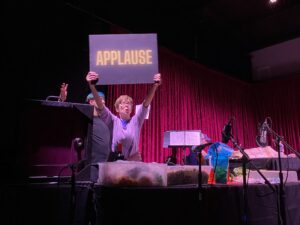 Accepting Submissions August 7 – 21, 2023! Checkout Artist Soapbox for submission guidelines and more info!
2023 Selections for
"Bringing the Outside, Inside"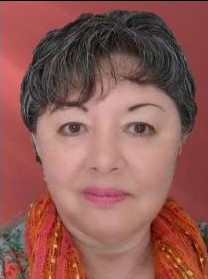 Judy Dove
Lizard-Licked
Dan and Taylor are two herpetologists, conducting a study to see how Global Warming is affecting the growth and health of local lizards, since it has been rumored that common lizards have gotten so big that they are eating the local coyote population.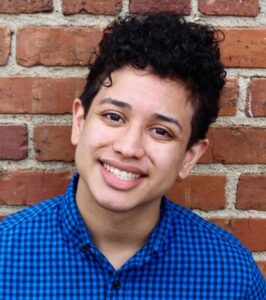 Ryan Vasconcellos
Domed
Domed is about three friends entering a game show with keys, treasure, and animatronic animals. Can they make it out with the ultimate prize, or will they get domed? (Not Ad-free)
Stay Tuned for the release of the podcasts of our presentations!
ASBX Live is supported by a grant from the Manbites Dog Theater Fund.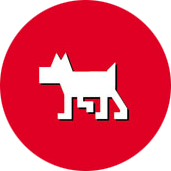 Questions?
Contact artistsoapbox@gmail.com or charlie@capitalartstheaterguild.com with questions.