Capital Arts Theater Guild in partnership with
Artist Soapbox presents
ASBX LIVE
"Bringing the Outside, Inside"
March 4, 2023
Theatre Raleigh Arts Center
CATG is thrilled to partner with Artist Soapbox to present an evening of LIVE AUDIO DRAMA!
ASBX LIVE will be an evening of theatrical fun, featuring LIVE presentations of 2 original audio dramas, written by North Carolina writers. These live performances will be recorded and released to the public in podcast form later in 2023.
Artist Soapbox (ASBX) is a podcast production studio based in North Carolina. Artist Soapbox produces original scripted audio fiction, cultivates aspiring audio dramatists and partners with others to create new audio content. www.artistsoapbox.org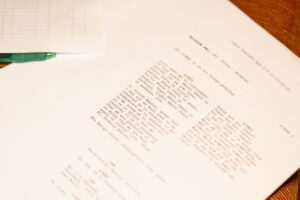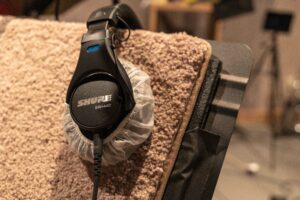 Submissions for
"Bringing the Outside, Inside"
Seeking original audio plays written by North Carolina writers residing in the Triangle area
Artist Soapbox and CATG invite North Carolina writers from the Triangle to submit a 20-25 minute audio drama script featuring up to four actors. Submissions will be live from August 15 – 29, 2022.
The style and content are up to the discretion of the writer (see additional writing guidelines below). Script can be any genre, but must be set outdoors. The theme for this event is 'Bringing the outside, inside.' Please write with SFX that will set the scene sonically anywhere in the out-of-doors.
Selected writers will be paid $100 each.
WRITING NOTES
Please title your play, include character names and descriptions, and the setting as needed. You may format your script as you would a stage play, screen play, or BBC audio drama form:http://downloads.bbc.co.uk/writersroom/scripts/bbcradioscene.pdf
Sound effects usually take the place of what we read as stage directions in theatre scripts. Please note them in the script as SFX. If you aren't including SFX, then you aren't writing for audio.
Example:
SAM: Another cold one, please, Sue.
SUE: You bet.
SFX: Bottle opener pops open glass bottle. Foaming beer poured into mug. Mug placed in front of Sam on the wooden bar top.
SAM: Thank you, kindly. Bottoms up.
When writing for audio, it may be helpful to think of the sound effects as a scene partner for conveying information and dramatic action. The SFX will guide the sound designer in putting together the SFX needed to perform your piece.
ASBX LIVE will be performed live on stage with Foley artists, actors, and musicians creating the sound effects and music. All script submissions should be ready to produce including direction for sound and music cues (written in the script as SFX, etc.) Sorry, but submissions cannot include usage of copyrighted music.
CONTENT GUIDELINES
The content and style is yours to determine.
4 actors only. Your script can feature up to 10 roles with actors double cast in distinctly different voice parts.
You'll receive bonus points for including the live audience as a character(s)
Maximum 25 minute piece (please read your draft and time it to make sure that it meets the time limit and edit as necessary.)
All submissions will be anonymous via a Google Form. Please do not include any identifying personal information in your manuscript. PDF submissions are preferred.
Submission Window Dates: August 15th – 29th, 2022
Submission Fee: PAY-WHAT-YOU-CAN
Rehearsal Window: February 27th – March 3rd, 2023
Performance: March 4, 2023
Questions?
Contact artistsoapbox@gmail.com or charlie@capitalartstheaterguild.com with questions.