North Carolina Playwrights Lab
Celebrating the development of original plays by NC playwrights
The Sips & Scripts New Works Festival 2021 made a huge footprint in arts communities statewide for honoring North Carolina playwrights and providing rewarding opportunities for their incredible works. Partnering once again, CATG and Sips & Scripts are thrilled to build on last year's achievements, and present the next incarnation of our commitment to NC playwrights and the development of their work with the creation of NORTH CAROLINA PLAYWRIGHTS LAB. We are so excited to take the next step in nurturing the developmental process of the next stage classic being created right here in our home state!
The 2022 North Carolina Playwrights Lab will develop 2 full-length, original plays, written by NC playwrights, over 2 weeks with 2 staged-reading presentations for a public audience. Chosen selections will have gone through a 2-step reading process by a seasoned reading committee. At the heart of this experience is the opportunity for playwrights to receive moderated feedback sessions with a panel of 4 local and national industry professionals after each presentation of their work. These sessions are intended to inspire brave edits in the week between presentations and beyond!
Selected pieces will receive the following:
2 staged readings for the public in a local venue
Basic technical capabilities with a sound designer, light designer, and stage manager
Rehearsal facilities will be provided for a 2 week in-person rehearsal process
Each piece will be assigned a seasoned director and dramaturg, as well as a qualified cast
Four panelists, locally and out-of-state, will provide moderated critique, along with playing a key role in the script editing process
Performance Location/Dates:
TR Studio Theatre, 3027 Barrow Drive, Raleigh, NC, 27616
Saturday, September 17, 3PM
First Presentation of The Weight Of Everything We Know
Saturday, September 24, 3PM
First Presentation of Leaving Watermaine
Sunday, September 25, 3PM
Second Presentation of The Weight Of Everything We Know
Saturday, October 1, 3PM
Second Presentation of Leaving Watermaine
ADMISSION IS FREE TO THE PUBLIC!
2022 SELECTIONS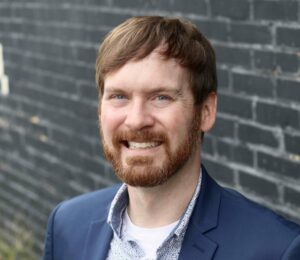 Allan Maule
The Weight of Everything We Know
Allan is a North Carolina-based playwright and game writer who's been writing for the stage and screen since 2004. Favorite productions of his plays include EverScape (NYC Fringe 2015 and Sonorous Road Theater), Two Late (Carrboro Arts Center 10×10 Festival), Tales and Fermentations (Seed Art Share), and Framing the Shot (Sonorous Road Theater). Allan also worked as a video game writer and voice director on the MMORPG Fallen Earth and the Serious Games GE2050 and Uptick. Allan is a graduate of Duke University and holds a masters in performance studies from UNC Chapel Hill.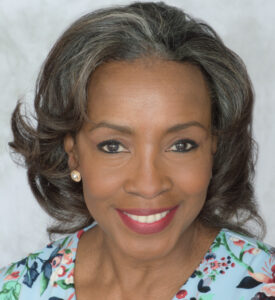 Nan-Lynn Nelson
Leaving Watermaine
Nan-Lynn Nelson aka N.N. Ewing, has been in the theatre for over 40 years in New York City. As an actress, Nan-Lynn's Broadway credits include: the TONY nominated musical, RUNAWAYS; OPEN ADMISSIONS; as well as the replacement for Angela Bassette in August Wilson's JOE TURNER'S COME AND GONE. Nan-Lynn has been a principle performer in many television commercials; films, as well as primetime and daytime television, including VIKKI on the critically acclaimed THE BLOODHOUND GANG, NBC's HOT HERO SANDWICH, Vivienne Roxbury- Barnes on ALL MY CHILDREN, and several features on LAW AND ORDER,
AS A PLAYWRIGHT: Nan-Lynn Nelson has been a finalist in the prestigious Susan Smith Blackburn international women's playwriting contest in London for her play: LEAVING WATERMAINE. An Artist-in-Residence at the Tribeca Performing Arts Center where she developed her play entitled: ENEMY OF THE B.R.E.A.D. Garnered a 2020 Individual Playwright's Grant from N.C. Arts and Science Council for a ZOOM presentation of A TOWN CALLED WITNESS: An Urban Afro/Greek Tragedy. Her play GLORY! premiered in 2019 at the iconic Dixon Place; And many other titles. She holds a Bachelor's degree in English/Theatre. She is also a playwright member of The iconic Actor's Studio in New York City. Happy to now be a resident of North Carolina.
2022 PANELISTS
Guest Panelist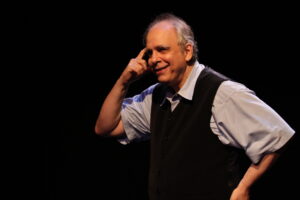 Jeffrey Sweet
Jeffrey Sweet was part of the wave of writers, actors and directors who transformed Chicago's off-Loop theater scene beginning in the Seventies.  Chicago hosted more than 20 productions of his works, including premieres of Flyovers (Jeff Award), The Action Against Sol Schumann (ATCA Award), American Enterprise (ATCA and Kennedy Center Awards, Best Play Citation), Court-Martial at Fort Devens (Audelco Award), Bluff (Jeff nomination), With and Without, Porch and his solo show, You Only Shoot the Ones You Love.  His most-produced play, The Value of Names, was a particular favorite of Jack Klugman, who starred in it in six theaters, including the George Street Playhouse and the Falcon where it was an LA Times critic's choice.  Jeff's most recent play, Kunstler, played off-Broadway in 2017 at 59E59th Street after runs at Hudson Stage and in the NY Fringe (where it was named a Time Out critic's choice); it moved to an extended run at Barrington Stage.
He wrote the book of the musical What About Luv? (a/k/a Love) starring Nathan Lane and Judy Kaye (based on Murray Schisgal's comedy, music by Howard Ashman and lyrics by Susan Birkenhead) and the book and lyrics of I Sent a Letter to My Love (based on the novel by Bernice Rubens, music by Melissa Manchester, directed by Patricia Birch).  What About Luv? had an extended run in London and played two years in Tokyo.    
For TV, Jeff wrote for Norman Lear, was executive story editor of an ABC series starring Michael Learned called Hothouse, wrote two years of soap opera (Another World and One Life to Live) and wrote the shooting script for the Peabody Award-winning TV movie version of Hugh Whitemore's Pack of Lies starring Ellen Burstyn and Alan Bates.
He also has written two books on dramatic technique (The Dramatist's Toolkit and Solving Your Script) and books on Second City (Something Wonderful Right Away) and the O'Neill Theater Center (The O'Neill).  His newest book is What Playwrights Talk About When They Talk About Writing, featuring 18 interviews with major contemporary American and British playwrights, published by Yale.  He has taught or guest lectured at dozens of universities and professional schools including NYU, Rutgers, the New School, the University of Richmond and Wagner College.  His articles have appeared in American Theatre, Newsday, The Dramatist and Dramatics, for which he wrote a column for three decades.  
He is an alum of the Lehman Engel BMI Musical Theater Workshop, New Dramatists and the O'Neill, a member of Ensemble Studio Theatre, a Tony voter, and a lifetime member of the Council of the Dramatists Guild.  He is a graduate of NYU, where he studied film with Martin Scorcese, songwriting with Paul Simon and critical writing with Clive Barnes.
He currently teaches classes and runs seminars through his website, The Negotiating Stage (thenegotiatingstage.com).
Local Panelists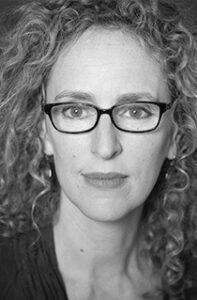 Vivienne Benesch – Vivienne is in her sixth full season as a company member and Producing Artistic Director at PlayMakers, where she has helmed productions of "The Skin of Our Teeth," "The Storyteller," "Dairyland," "Life of Galileo," "Leaving Eden," "The May Queen," "Three Sisters," "Love Alone," "RED" and "In The Next Room." In her six seasons with the theatre, she is particularly proud to have produced ten world-premieres and launched PlayMakers Mobile, a touring production aimed at reaching underserved audiences around the Triangle. For 12 seasons, she served as Artistic Director of the renowned Chautauqua Theater Company and Conservatory, presiding over the company's transformation into one of the best summer theatres and most competitive summer training programs in the country. Vivienne has also directed for the Folger Shakespeare Theatre (Helen Hayes nomination for best direction 2019), The Shakespeare Theatre of New Jersey, Trinity Repertory Company, NY Stage & Film, and Red Bull Theatre, among others. In 2018, she directed the world premiere of Noah Haidle's "Birthday Candles" for Detroit Public Theatre and will be directing it again on Broadway in 2022, starring Debra Messing. As an actress, Vivienne has worked on and off-Broadway, in film and television, at many of the country's most celebrated theatres, and received an Obie Award for her performance in Lee Blessing's "Going to St. Ives." Vivienne is a graduate of Brown University and NYU's Graduate Acting Program. As an educator, she has directed for and served on the faculty of some of the nation's foremost actor training programs, including The Juilliard School, UNC-Chapel Hill's Professional Actor Training Program, Brown/Trinity Rep MFA Program, and at her alma mater, NYU's Graduate Acting Program. She is the 2017 recipient of the Zelda Fichandler Award given by the Stage Directors and Choreographers Foundation.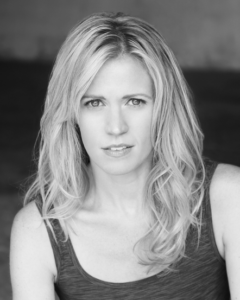 Lauren Kennedy Brady – Lauren spent 20 years is NYC and appeared on Broadway in Spamalot (Lady of the Lake), Les Miserables (Fantine), Side Show (Standby for Daisy Hilton, original cast), Sunset Blvd. (original cast). Off-Broadway: Vanities (Mary/Second Stage) and Good Ol' Girls.  Lauren was the original Cathy in Jason Robert Brown's The Last Five Years before departing the show to star in South Pacific as Nellie Forbush at the Royal National Theatre in London.  National Tour: Sunset Blvd. (Betty Schaefer).   Solo recordings include The Songs of Jason Robert Brown and Here and Now, both are available on the PS Classics. 14 years ago Lauren founded Theatre Raleigh and has served as the Producing Artistic Director where she has directed such shows as Drift, Vanities, The 25th Annual Putnam County Spelling Bee, The Bridges of Madison County and City of Angels.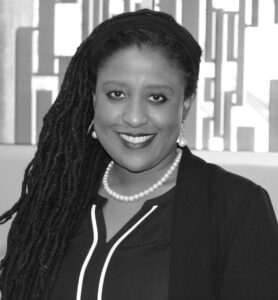 Triza Cox is a playwright, screenwriter, and theatre artist. She is currently the South Carolina Ambassador for the Dramatists Guild and is an associate member of the Society of Stage Directors and Choreographers. Her research and creative work center on playmaking using Jungian archetypes, motifs and symbols of the collective unconscious. Triza holds an MFA in Theatre Performance from the University of Louisville and has trained with Dell'Arte International School of Physical Theatre. Her performance credits include a national tour of Harriet Tubman and Bella Under the Bullying Big Top with Bright Star Children's Theatre; regional tours of Bullies with Blue Apple Players; Nothing New for Easter: Shopping for Civil Rights for the Kentucky Historical Society; and Becoming Mothers with Looking for Lilith Theatre Company. Triza's book, How I Make Transcendent Theatre, examines the implementation of community-based techniques and psychological theories in the creative process. Her original plays include A Last Supper; The Willing , which recently received a staged reading with Triad Stage in Greensboro, NC; God in the Midst of it All and Lil' Bard which was a semi-finalist in NYU's New Plays for Young Audience 2018 and premiered at Charlotte's Children Theatre in a staged reading. Triza has received a Kentucky New Voices grant for her playwriting. She has assisted directed and choreographed the musical Chicago. In South Carolina Triza has directed and produced: Gospel at Colonus; Black Nativity; Bullies; The Conversation; Shakespeare: Queens, Witches and Wenches; # Together; But I'm Only Seventeen; What Gets Left; For Colored Girls Who Have Considered Suicide/When the Rainbow is Enuf; Miss Julie and Macbeth.
Triza has worked extensively in various capacities of Theatre Arts education. She presented at the Bath Spa Symposium: Theatre, Youth, Trauma and Europe in Crisis. She utilizes classical and experimental concepts and techniques to teach craft and theory. Triza worked in Kentucky and in the Northeast as a Teaching Artist. Her work included Arts Literacy Programs with Hartford Performs; teaching playwriting with Northeast Children's Theatre Company; and Journey: A Trip on the Underground Railroad with Walden Theatre in Kentucky. As artistic director and founder of The Drama Lady Theatre Group (thedramaladytheatregroup.org), Triza has shown dedication to creating new and classical productions. Through this organization, Triza has implemented and facilitated many workshops and programs including Shakespeare Behind Bars, Peer Educational Theatre and Forum Theatre.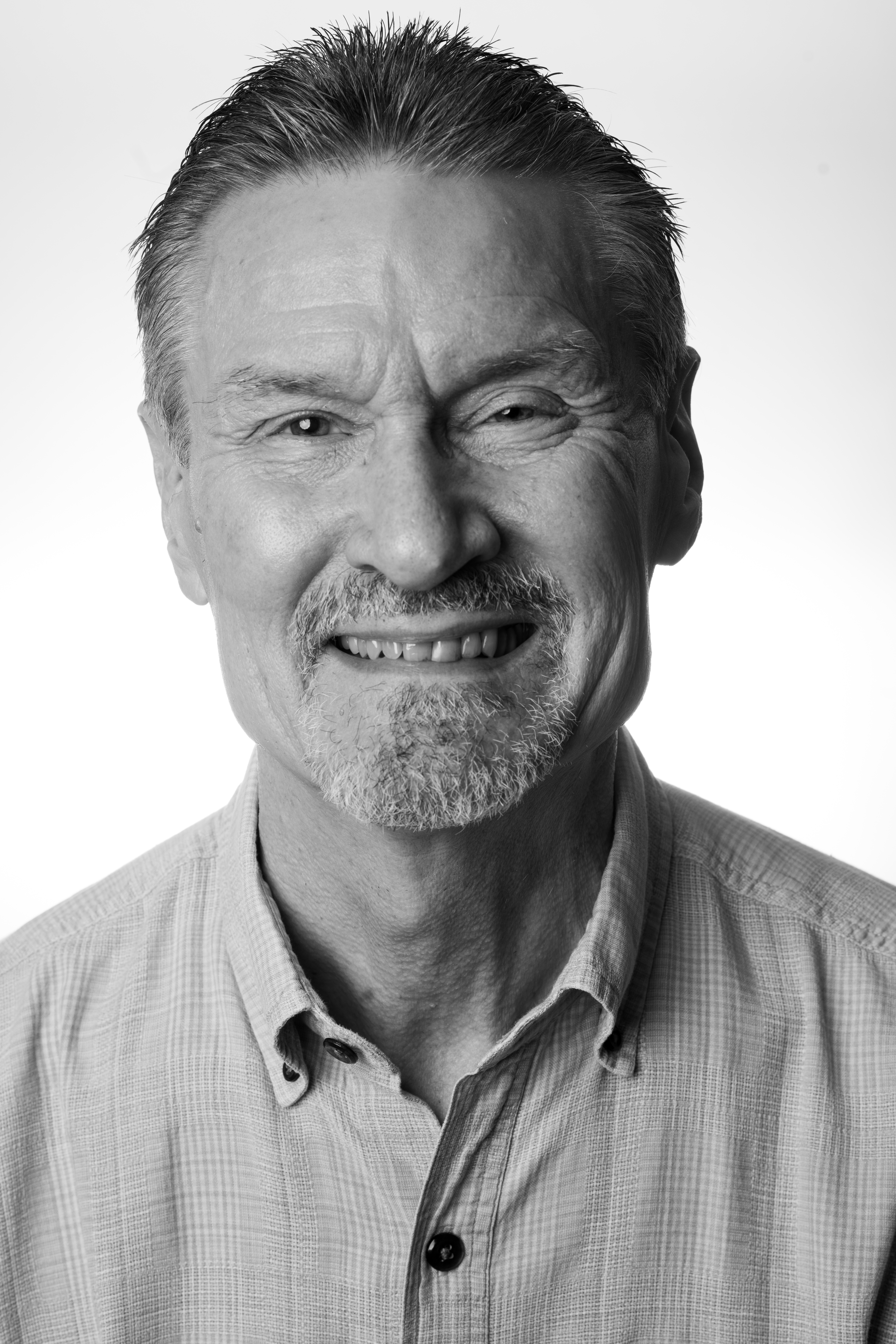 Roy C. Dicks – Roy's experience with new scripts comes from a range of theatrical activities in the Triangle. He recently finished a 21-year run as theater critic and performing arts writer for the Raleigh News & Observer, covering more than 1,200 productions, including over a hundred new works. Before that, Roy directed three dozen plays, a third of which were original works. As an actor in over 60 plays, Roy created roles in eight area premieres. He also has original writing experience in creating two commissioned opera librettos adapted from novels by N.C. writers, Allan Gurganus and Angela Davis-Gardner. Roy's undergraduate degrees in English and in Theater gave him a firm grounding for approaching original material. He is a member of the American Theatre Critics Assoc., the Music Critics Assoc. of North America, and the Dramatists Guild. Currently, Roy works on new scripts with area playwrights who have come to him through the Sips & Scripts service.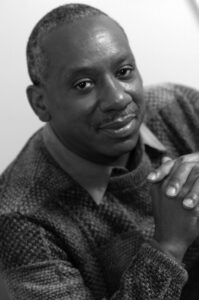 Nathan Ross Freeman is the Co-Founder and Artistic Director of Authoring Action, developing teen authors as impact communication specialists, authors, orators and filmmakers. He is Winston-Salem's 2015 Arts Council Award recipient, Faculty member of the Intensive Writing Faculty during his 14 years of teaching Screenwriting and Playwriting at the University of North Carolina at Charlotte (1994-2008). Freeman's 2 feature films, Mr. Bones (narrative) and Authoring Action (documentary) were screened at over 20 international film festivals, and together were awarded 5 first place awards and 5 invitations.  Freeman's new Feature Film, Gem, is currently scheduled. To tour international fil festivals. Freeman Wrote, Produced, Directed, Filmed and Edited Gem.  Mr. Nathan Ross Freeman has conducted Authoring Action workshops at elementary, middle and high schools throughout the state of North Carolina, and around the nation. He is a co-developer of the NCEdTA state-wide curriculum for Playworks in the Schools (K4-12). Nathan Ross Freeman co-founded many artistic organizations, including Authoring Action, Montage Showcase Ensemble, Assegai Film Group, Bushfire Theatre and Pen & Voice, each representing a powerful vehicle for discovering one's authentic voice and expressing it with impact. Mr. Nathan Ross Freeman is a graduate of St. Joseph's University, Philadelphia, PA.  Has 5 grown children and 7 Grands, 1 Great Grand and another grand in the oven.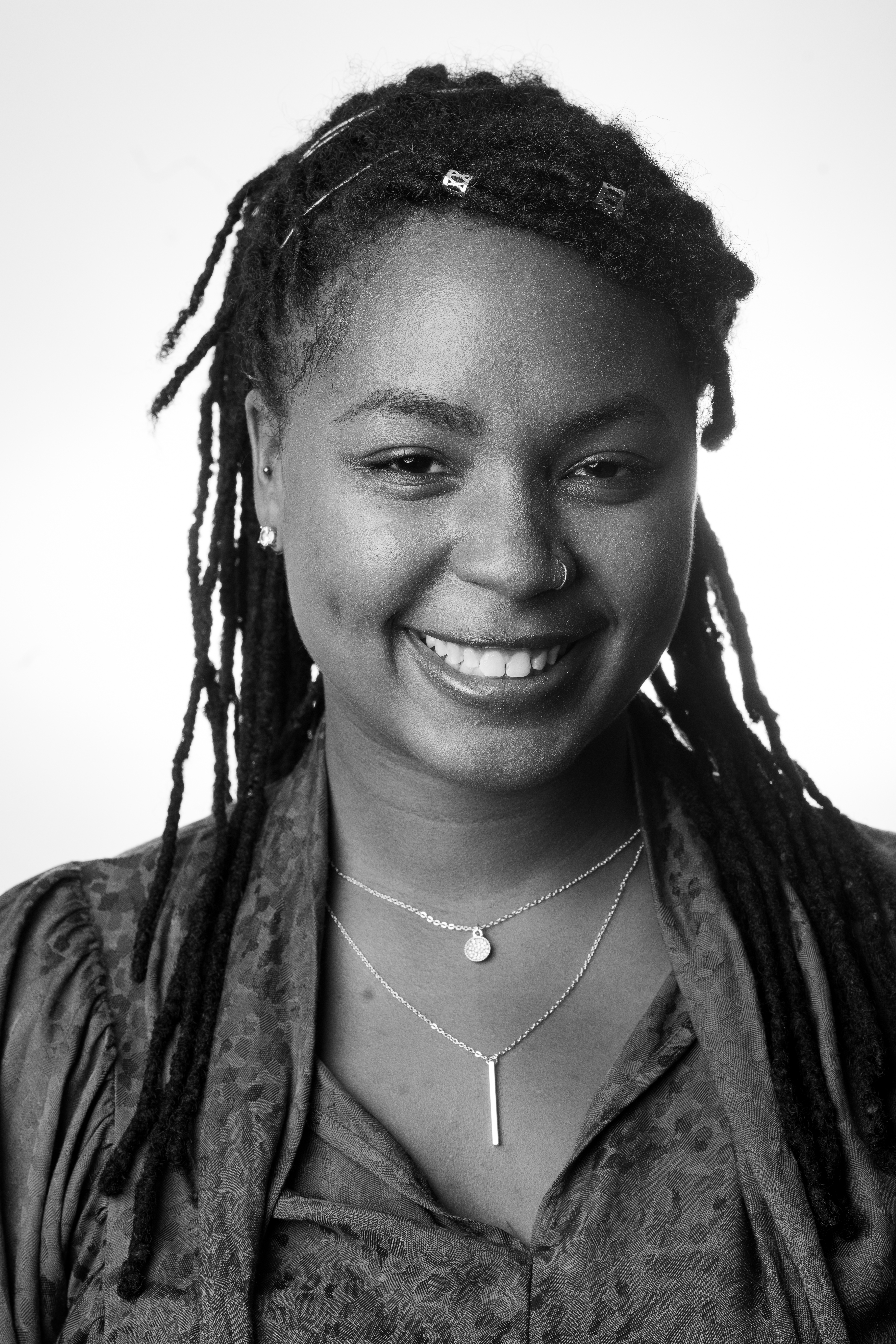 Dani Jessant is a native of Baltimore, Maryland and has lived in North Carolina since 2015.  She serves as a co-writer for the web series, "Urk My Nerves" as well as a contributing play reviewer for RDU onStage.  Dani is an author of children's books.  One of her books, Brown Girl All Cult Up, is a personal story that reveals her experiences with religion and "self-love".  "Self-love" has become her mission as she promotes it in her workshops everywhere, which includes a significant component of the importance of financial literacy.  Dani is a proud mom of three wonderful children.2022
DIRECTORS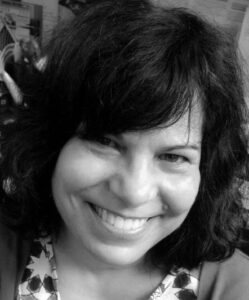 Annie Taft (The Weight Of Everything We Know) is the author of over 30 plays which have been produced locally, regionally and nationally. She is also a director, producer and current president of Odyssey Stage based in Carrboro, NC. She is the creator of the audio drama "The Suffragist Project" in collaboration with the Triangle Playwrights which is currently streaming on your favorite podcast service. http://www.odysseystage.org/shows/the-suffragist-project/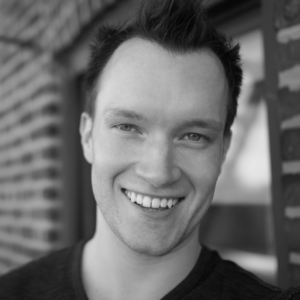 Tim Seib (Leaving Watermaine) – Previous directing work in the Triangle: The Play That Goes Wrong, Fun Home, Once, The Secret Garden, Million Dollar Quartet, Pump Boys & Dinettes, and Beehive, all for Theatre Raleigh. Regional work with La Mirada Theatre, Laguna Playhouse, Virginia Theatre Festival, Gateway Playhouse, Cape Fear Regional Theatre, Casa Manana, 54 Below, and the current national tour of Million Dollar Quartet. Based in NYC, Tim also enjoys teaching young artists and students with autism as well as new musical and play development; having worked with notable companies such as The Eugene O'Neill Theatre Center and The NYU Tisch Graduate Musical Theatre Writing Program, as well as various workshops in NYC. He is a proud member of the Stage Directors and Choreographers Society and a graduate of the Webster University Conservatory of Theatre Arts. www.TimSeib.com