North Carolina Playwrights Lab
Development of original plays by NC playwrights
The North Carolina Playwrights Lab is a premiere, professional new works development program for playwrights residing in this beautiful state. NCPL provides a robust set of tools and space for playwrights to dig deep and develop their plays in hopes of taking the next step in the journey to full production.
The 2024 North Carolina Playwrights Lab will develop 2 full-length, original plays, written by NC playwrights, over 3 weeks with 2 staged-reading presentations of each play for public audiences. Selected pieces will be chosen through a multi-step reading and scoring process by a seasoned reading committee. At the heart of this experience is the opportunity for playwrights to receive moderated feedback sessions with a panel of 3 local and national industry professionals after each presentation of their work. These sessions are intended to inspire brave edits in the week between presentations and beyond!
Selected pieces will receive the following:
Rehearsal facilities will be provided for a 2 week, in-person, rehearsal process, equipped with printers to implement live edits – we love new pages!
Each piece will be assigned a professional creative team including a seasoned director, dramaturg, stage manager, as well as a qualified cast
2 staged readings for the public in a local venue
Basic technical capabilities with a sound designer and lighting designer
3 panelists, locally and out-of-state, will provide moderated critique after each presentation, along with playing a key role in the script editing process
Playwright Compensation – $500, PLUS HOUSING if outside the greater Triangle area


The 2024 North Carolina Playwrights Lab will be held from July 22nd – August 10th
Performance Location/Dates:
TR Studio Theatre, 3027 Barrow Drive, Raleigh, NC, 27616
2024 Submission Window: January 15 – February 12, 2024
SUBMISSION GUIDELINES
Playwright must be from NC and have a valid, current address
Blind submissions only.  Please remove any identification, contact information, and credits from your script.
Selected playwrights from the previous year may not submit – must wait 1 cycle before submitting again
Playwright teams may not exceed 2 individuals – stipend is by piece and will be split among both individuals; both playwrights must have a current, valid NC address
Only 1 piece by a playwright will be accepted – multiple submissions are not allowed
Play must be written in correct format – *example:
https://www.dramatistsguild.com/sites/default/files/2020-01/General-SFI-Formatting-Guidelines-Complete.pdf
"First Drafts" will not be accepted – piece must be mature in development
Minimum page count of 70 pages – plays under the minimum page count are ineligible
Play must not have been produced as a full production prior to the July 1, 2024
Musicals are ineligible
Screenplays are ineligible
Late submissions will not be accepted
Submission Fee – $15 minimum donation
The 2023 North Carolina Playwrights Lab was generously sponsored in part by…
Debbie and Mark Hammersla &
Allyson and Mark Pfeffer
2023 SELECTIONS

Vickie G. Hampton
The Learning Curve
SYNOPSIS: When a black science teacher from an urban school takes a job at a private, predominately white school, he and the white principal clash in ideologies, perspectives and cultures. Can they navigate a learning curve that has thrown then both for a loop?
Vickie G. Hampton is an award-winning editor and writer who is now expanding her craft to the art of storytelling.
She has had three consecutive plays — "Sarah and Sally," "Learning Curve" and "I Am Grace" — selected for staged readings at the National Black Theater Festival, which biennially draws 60,000 theater patrons from around the globe to Winston Salem, N.C., to showcase the best of black theater.
"I Am Grace" was fully staged in May 2021 by Face Off Theatre Company in Kalamazoo, Michigan. Another play, "I'm Not Buying It," was produced as an immersive experience in June 2021 by 7Stages' Human Lights Festival: A Curious Experience in Atlanta, Georgia. "I'm Not Buying It" will be staged at the 11th Columbus (Ohio) Black Theatre festival in July 2023.
Hampton is a full-time editorial contractor whose projects include editing magazines and newsletters; project managing marketing and fund-raising publications; developing scripts for major events; writing executive-level correspondence and speeches; and creating content for publications, advertisements, public relations collateral, and the Web. She is also the author of two children's books, My Day at the Zoo and My Day at the Aquarium.
Hampton received a bachelor's degree in English and journalism from Tougaloo College in Tougaloo, Miss., and a master's in journalism from Columbia University in New York.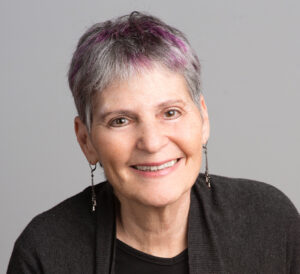 Steffi Rubin
It Was June
SYNOPSIS: Andi knocks on Owen's door, greeted by the smell of coffee and bacon grease. She comes with news that takes the old man back to his youth, to a moment at Ocean Beach. Before long, uninvited revelations disrupt the family's collective memory and call into question everything they thought they knew.
Steffi Rubin came to play writing with the main stage premiere of "The Woodstock Tontine," which was also selected for The Road Theatre's Summer Playwrights Festival and Mad Cow Theatre's Women's Voices. Her play, "Always Will," was presented virtually during 2020 and was a finalist at the Garry Marshall Theatre New Works Festival. A commissioned piece, "Ogrowdowa Street," based on the life of Rachmiel Frydland, enjoyed a premiere in Cary, NC in November 2021. "My Other Mother," the musical based on her life as an adoptee (with composer Miriam Kook), has had staged readings in Maryland in 2018 and 2019. Steffi is also the lyricist for "Beyond the Dressing Room," featuring Bianca Leigh, Rebekah Root and Austin Pendleton, which began workshops in NYC, 2019. Originally from the Bronx, NY, Steffi lives in Chapel Hill, NC.
2023 GUEST PANELIST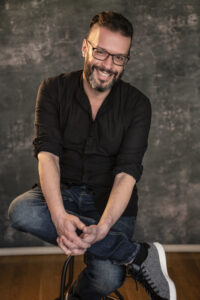 Joe Calarco
Joe is a multiple award-winning director and playwright. He is the recipient of the Lucille Lortel Award, four Helen Hayes Awards, and two Barrymore Awards among others. Twenty-two of his plays are published, and he is a proud member of the Society of Stage Directors and Choreographers and of the Dramatists Guild.
Be On The Selections Committee
Are you an avid reader of plays? If so, are you interested in having your voice heard in the NCPL Selections Process? We are looking for seasoned theater advocates of all disciplines to join our team! The NCPL Selections Committee is a volunteer reader group who would be reading and evaluating anywhere from 2 to 7 plays over the course of 7 weeks. You only take on what you feel comfortable with! Apply Today!
Please send along any questions to our Selections Process Manager, Chanda Branch, at newworks@capitalartstheaterguild.com